In today's fast-paced digital world, SaaS companies face fierce competition to capture, convert, and retain existing customers. But how can your marketing strategy stand out from the masses to ensure that your products will be noticed by the right target audience?
In this article, we will discuss the 10 proven marketing strategies for SaaS companies, the considerations before implementing any of those marketing strategies, and how your SaaS business saas marketing team can benefit and thrive from implementing them. Read on.
What is a SaaS Marketing Strategy?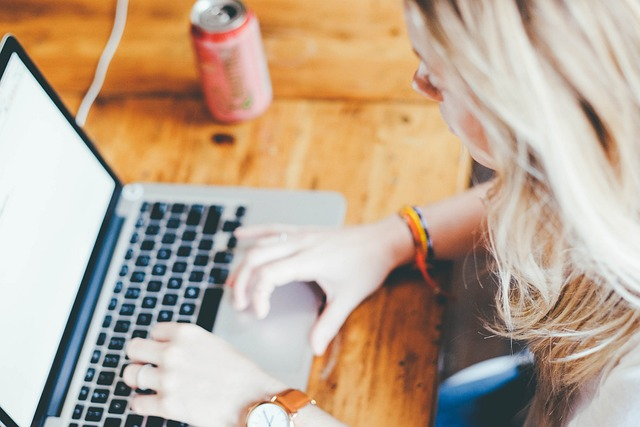 A SaaS marketing strategy focuses on strategies that can improve the performance of their SaaS company which involves: increasing brand awareness, their sales funnel gaining more website traffic, and advertising their products or services to boost their revenue and get more customers.
Considerations Before Implementing SaaS Marketing Strategies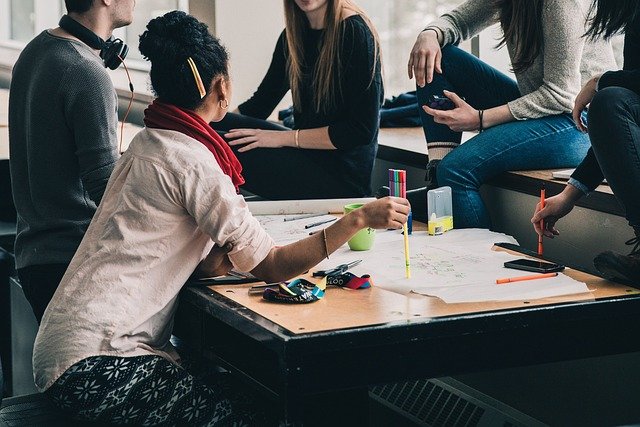 The following are the things you should consider before adopting any SaaS marketing strategy for your business:
1. Create clear target personas
A target persona, also known as a buyer persona, is a fictitious representation of your existing or presumed clientele. It's crucial to consider a target persona from the beginning of your business' customer journey, as it can help give your marketing efforts a good direction and effective messaging that can lead to a winning SaaS marketing strategy and increased revenue.
2. Determine clear pain points
A pain point is a recurring problem your leads are experiencing in their business that needs help solving. Here is a few examples of pain points:
A declining number of leads every month
Existing customers unsubscribing to their email list
Inefficient time and project management leading to unmet deadlines
When it's clear which pain points your SaaS can solve for your customers, you can position your product or service exactly where the problems should meet the solution.
Here are a few ways to help you determine your customers' pain points:
Perform outbound pain points research using surveys, focus group discussions, or conducting an interview with your prospective customers
Check your inbox and look for patterns or trends of recurring problems, customer feedback, and special requests from your existing and prospective customers then make a list
3. Study your competition
Competitor analysis is a thorough rundown of what similar businesses are doing: their marketing approach, their target market, the price of their services, and so on. This analysis is crucial as it is supplementary to your successful marketing strategy and efforts to help make your own products and pricing stand out from the rest.
By studying your competition, you'll acquire more knowledge and understanding of the industry landscape and identify areas where you can improve and differentiate yourself from your competitors.
4. Determine your unique selling proposition
Your USP or unique selling proposition is one of the best ways to differentiate yourself from your industry as it should be a benefit that none of your competitors offer.
Here are a few good examples of a strong USP from
Domino's Pizza: Guaranteed fresh hot pizza, delivered in 30 minutes or less or it's free
Zoom: All-in-one platform for meetings, phone, webinars & chat
Once you have considered all of the above and your value proposition and marketing team is perfectly laid out, the last thing left to do is to test and iterate your chosen marketing strategies.
Effective Marketing Strategies for SaaS Companies and Products
Launching a SaaS was a lot harder to market back then, but with the rise of technology and the demand for new tools increases, SaaS customers gladly welcome these innovations and integrate them into their workspace at an unimaginable pace.
Here are the 10 proven SaaS marketing strategies that even big corporations are using today that you can utilize for your own business:
1. Develop a freemium model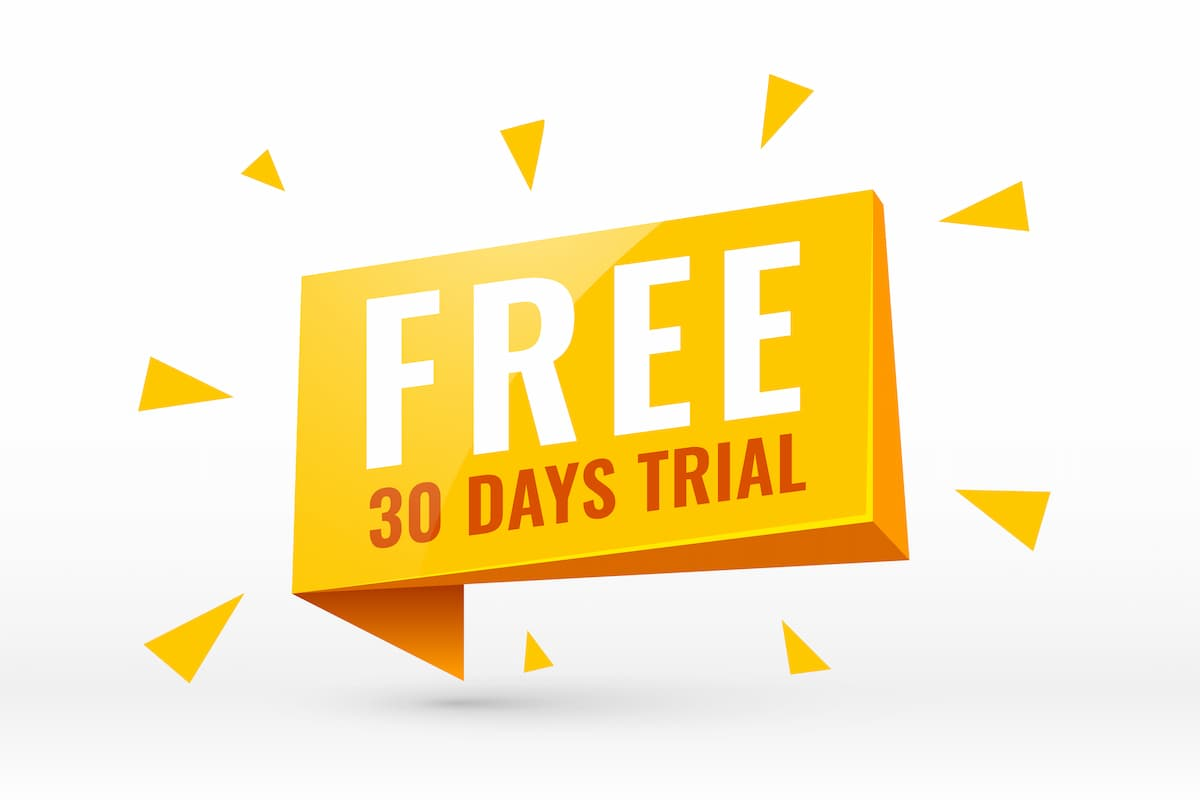 A freemium business model refers to a strategy employed by businesses where they provide users with basic or limited functionalities at no cost, and then offer more advanced or additional features at a fee.
The typical conversion rate for a SaaS with a freemium business model ranges between 1% to 10%, with the ideal conversion rate being 2% to 5%.
Keep in mind that the conversion rate is influenced by various factors, therefore it may vary depending on the effectiveness of a marketing strategy, the quality of rendered work, and more.
Trivia: Big companies such as Spotify and Slack had an exceptional conversion rate of over 30%, surpassing the average and ideal benchmarks for SaaS marketers.
2. Optimize for Search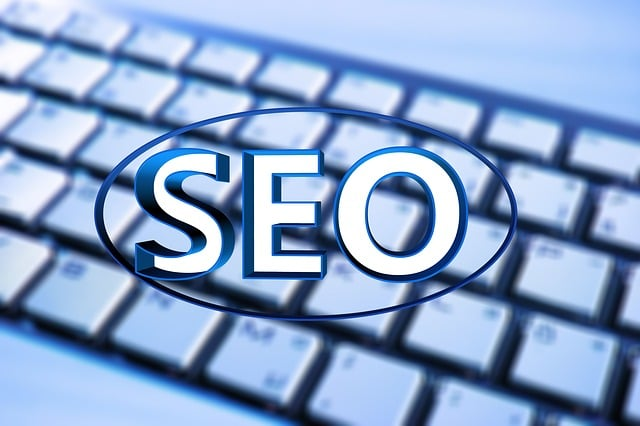 Optimizing your business with search engine optimization provides a competitive advantage by ranking you higher on search engine results pages. This cost-effective digital marketing strategy generates long-term traffic and increases trust and credibility in the eyes of your potential SaaS customers.
Here are two ways to prepare & kickstart your SaaS business for search engines:
Build a blog
Posting blog articles and maximizing the use of SEO strategy to establish a solid presence online is one of the best organic traffic sources for SaaS companies. Building and optimizing a blog site for your SaaS product will increase your discoverability on search engines and help drive more organic traffic to your website.
If you don't have the time to learn how to write blog posts for your website, Block Ten Strategy offers this service in packages. Click here to inquire about our writing services.
Guest post on other sites
Another way to leverage article writing to promote your SaaS company is via guest posting.
Guest Posting works the same way as posting to your personal blog site, only this time you're writing for people's blogs with the purpose to introduce your products and services to unfamiliar audiences.
When marketing Saas products with guest post blogging, remember to be informational and educational. Don't hard sell too much.
The main benefit of guest posting is the backlink feature. The more times your website gets backlinked or referenced, the better it can rank on the search engine results pages.
3. Tap into the power of influencer marketing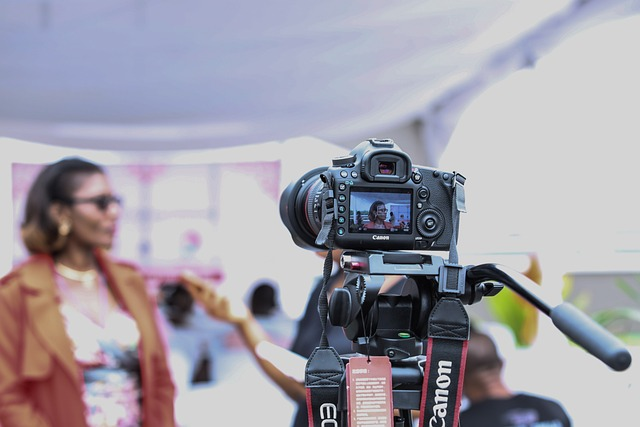 Influencer marketing is probably one of the most popular ways to market a product or service nowadays. It's also a great saas strategy.
This powerful marketing strategy can help humanize a brand and suggest perceived credibility and fast-track its progress to a bigger target audience.
SaaS companies can take advantage of it by partnering with individuals who have a significant amount of followers and influence on social media platforms and leverage their influencer status for their marketing strategies.
These are the types of influencers you can outsource for your SaaS marketing:
YouTubers
YouTubers are influencers native to YouTube that established a significant amount of followers and influence. They utilize video and audio formats to produce and promote sponsored or paid content.
Bloggers
Bloggers are influencers in written format with a considerable number of followers and influencers due to their refined talent for writing and content marketing strategies.
You can find these influencers on popular blogging websites like WordPress, Medium, Tumblr, and sometimes social media platforms too.
Saas Review Sites
Get on other Saas review sites as they're often great ways to drive more website visitors and build your reputation and brand trust.
After all, 95% of customers today read online reviews before making a purchase. Some review sites might charge you a fee to get on their website, so try to be selective and strategic about which review sites you want to appear on.
Instagram Influencers
Reach out to Instagram influencers who have established credibility and built a big follower base by marketing themselves or offering valuable content to their followers.
Instagram influencers can leverage reels, image posts, stories, captions, and the hashtag feature of the platform to help other marketers promote their products and services.
Every influencer is unique but you can expect that they're almost identical to their audiences and speak at the same level and tone as the majority of them, making communication and marketing strategies highly effective.
4. Create valuable content on social media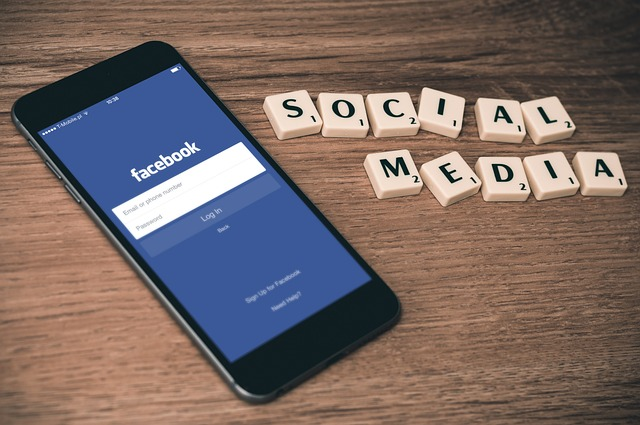 Social media platforms are the most used apps in the entire world right now and the easiest to use when it comes to sharing short and easy-to-consume content.
When maximized, posting valuable content on social media can give you and your brand a credible thought leader and a "trustworthy" image in your industry and perhaps attract potential customers that you can nurture and later convert into customers of your SaaS products.
You can map out a solid content marketing strategy for your value posting and don't forget to test and iterate. This is one of the saas marketing tactics you can easily do on your own. But if you don't have the time to implement this, you can always outsource social media management.
5. Maximize the power of email marketing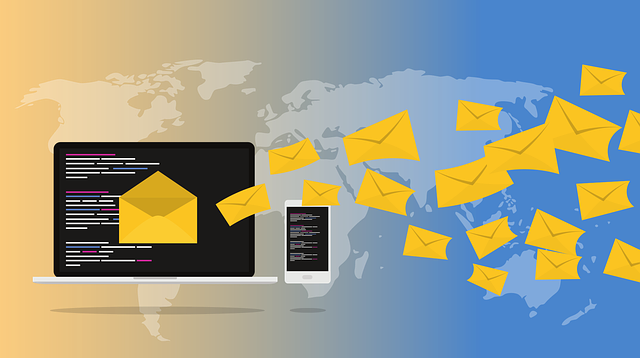 Your SaaS marketing strategy can also benefit from email marketing. Like any other business out there, any conversion of SaaS companies often took place via email.
SaaS marketers should take advantage of their consistent reader base, if there's any, to produce valuable content marketing that can add up to their other SaaS marketing strategy efforts.
6. Launch an affiliate program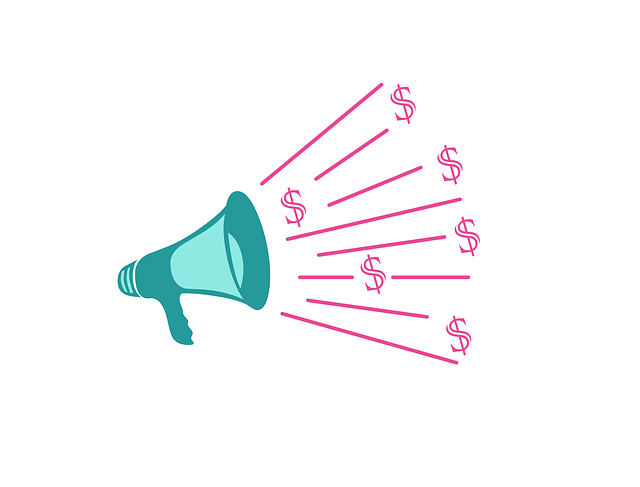 An affiliate or referral program, is a type of marketing where eligible affiliates can earn a fraction of the sale for every signup, visit, or purchase they bring to a merchant. This type of arrangement enables businesses to delegate a portion of their sales cycle or process to external partners.
Trivia: Affiliate marketing and referral marketing are frequently mistaken to be the same thing but are indeed very different. By definition, referral marketing requires the person referring to have a personal connection with the person being referred—either they're your friend or a family member. On the other hand, affiliate marketing doesn't require any of that.
7. Build microsatellite content hubs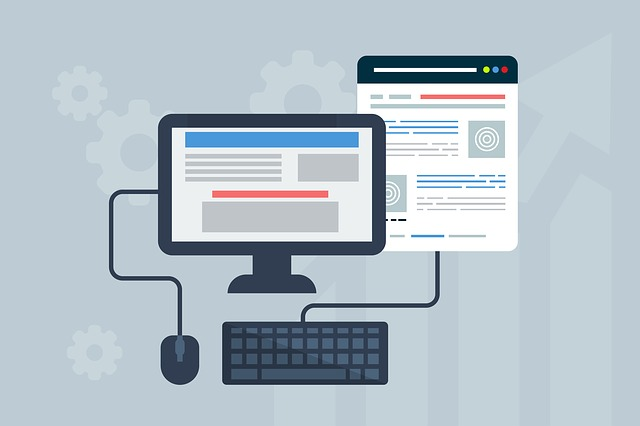 Microsatellite content hubs, or magazines, refer to the elements of your brand that are hyper-focused on a core area of knowledge. These branches don't come in a singular format, but multiple with a varying purpose for every target persona.
Building microsatellite content hubs, in some cases, can be more effective than a centralized blog site for a SaaS business. For example, Bite-sized content like 5-minute podcasts or videos may be more effective for a busy target audience like business owners and executives instead of a 10-minute long article read.
8. Place product videos where people see them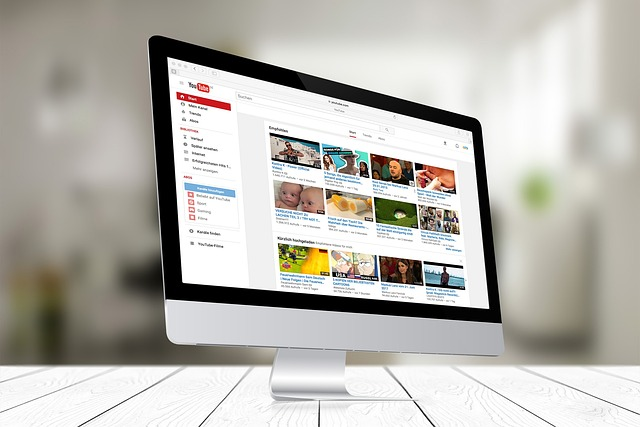 Depending on the use and how you want the message to be delivered, short or long, you can maximize the use of video-hosting platforms and social media to market your SaaS products. In 2023, The best platforms for videos and product advertisements are TikTok, Facebook or Instagram Reels, LinkedIn, and YouTube.
9. Build a community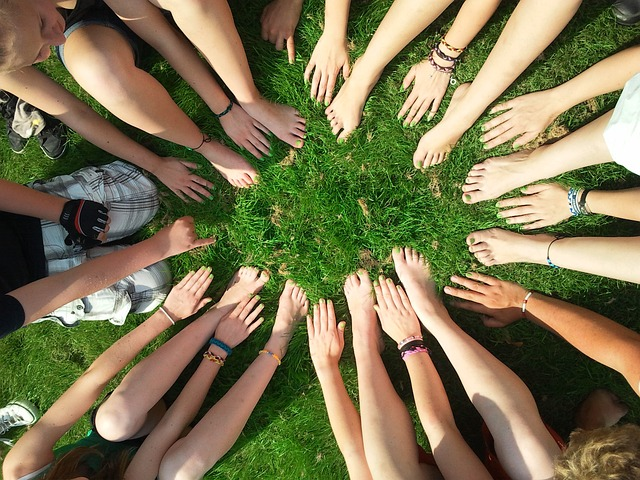 Building a community online for SaaS companies can create a centralized space where customers can easily connect with the brand and other loyal customers. A community can provide support, generate leads, learn best practices, and give feedback on your content marketing approach and SaaS products and services.
A well-established SaaS community is capable of accomplishing the following:
Generates qualified leads
Improve customer engagement and foster brand loyalty
Serve as a platform for customers to get support from each other, reducing the workload on your support team
Provide valuable insights and customer feedback to help you make informed decisions about product development, your content marketing strategy, and SaaS marketing strategies in the future
Increase your brand's visibility and attract new customers through word-of-mouth marketing
Give your brand a strong & competitive advantage over other SaaS businesses
10. Retarget with paid ads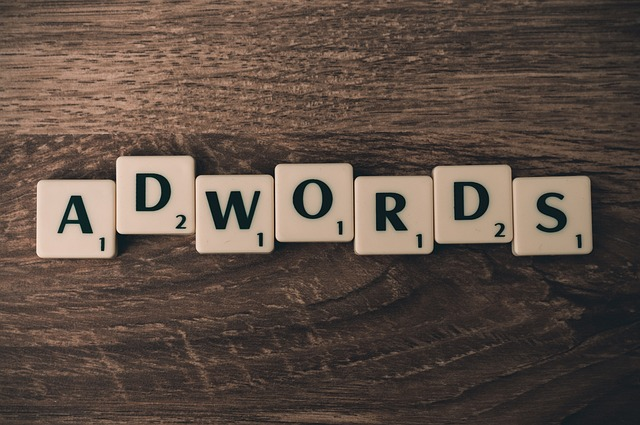 Retargeting is a type of marketing model that involves displaying ads for a product or service to individuals who have previously visited a company's website. This approach allows businesses to re-engage with potential and current customers and encourage them to return to their site and make a purchase.
Define how you're going to measure success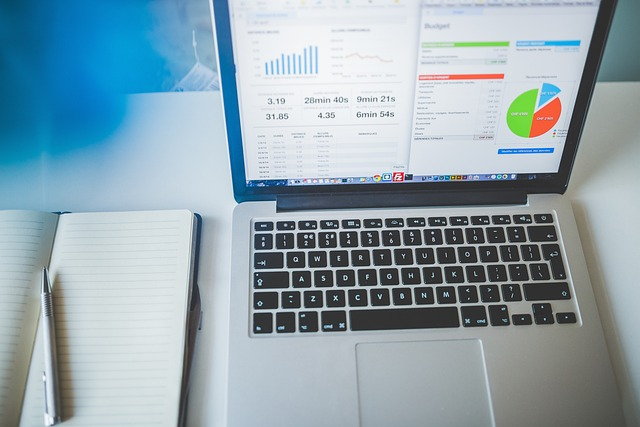 SaaS companies rely on repeat purchases by their customers, as their business model is based on subscriptions. The more often customers renew their subscription, the more valuable the product is perceived to be. Monitoring their customer retention and Monthly Recurring Revenue (MRR) is crucial in evaluating the success of their SaaS product.
The success of SaaS companies can be measured in several ways:
Customer Acquisition Cost (CAC) measures the cost of acquiring a new customer
Lifetime Value of a Customer (LTV) measures the revenue a customer generates over their lifetime with the company
Monthly Recurring Revenue (MRR) is the amount of revenue generated from subscription-based services on a monthly basis
The churn rate measures the percentage of customers who cancel their subscriptions or stop using the product
Net Promoter Score (NPS) measures the likelihood of customers recommending the product or service to others
Customer satisfaction can be measured through surveys and feedback to understand how satisfied customers are with the product, customer service, and overall experience
A combination of financial metrics and customer-focused metrics can be used to measure the business and customer success of SaaS companies
Frequently Asked Questions
Running effective saas marketing strategy for a SaaS company isn't easy and most of the time leaves a trail of questions in a SaaS business owner's mind. These are the most frequently asked questions for SaaS marketing strategy based on our research:
What is SaaS marketing?
According to Indeed.com, SaaS Marketing is a type of marketing that focuses on promoting and generating leads for subscription-based software products. SaaS businesses typically sell their products in cloud-based applications that customers can access on demand.
How do you attract customers to SaaS?
SaaS companies can offer free trials, create valuable content, leverage SEO, utilize paid advertising, and offer referral programs to attract customers to use their services.
How is SaaS Marketing different from Digital Marketing?
SaaS marketing is a specific branch of digital marketing that concentrates on advertising and selling SaaS products. This type of marketing method is customized to tackle the unique needs and difficulties of the SaaS industry.
Digital marketing, on the other hand, is the general term that comprises all branches of digital advertising and its subcategories.
How to measure SaaS marketing?
The top three metrics you can use to measure SaaS marketing success are:
Annual Recurring Revenue (ARR) or Monthly Recurring Revenue (MRR)

The total number of customers renewing your services per year (annual) or per month

Customer Acquisition Cost (CAC); and

How much a company spent to acquire new customers

Customer Lifetime Value (CLV)

The sum of money that a customer is anticipated to spend on a business or its products throughout the duration of an average business relationship
What are the most important SaaS Marketing Channels?
The most important SaaS Marketing Channels are your website, landing page, your social media platforms, PPC advertisers, email marketing list, affiliate and referral programs, and organic traffic channels.
What are The Top SaaS Marketing Strategies?
The top SaaS marketing strategies include integration of the freemium business model into your SaaS company, utilization of influencer marketing to reach new audiences, nurturing your leads and current customers with reinforced content marketing across multiple platforms, building a solid clientele (community) of loyal customers, and consistent monitoring of your business's KPIs.
Final Words
A successful Saas marketing strategy might help promise greater results for your software company. But your ultimate success depends on your ability to execute. If you need help executing any of these saas strategies, we're here to provide help and guidance!
Reach out to us anytime and see how we have helped other companies in your industry reach their Saas marketing goals.