So your company is in a good place— you're profitable and healthy. But it seems that you've hit a growth plateau. If this is what you're experiencing, you need to start working with a growth marketing agency.
You've probably looked into this at some point, but you're not sure where to start. In this guide, we'll talk you through all the important points and considerations when choosing the best marketing agency that will help you bring your business growth to the next level.
What is Growth Marketing?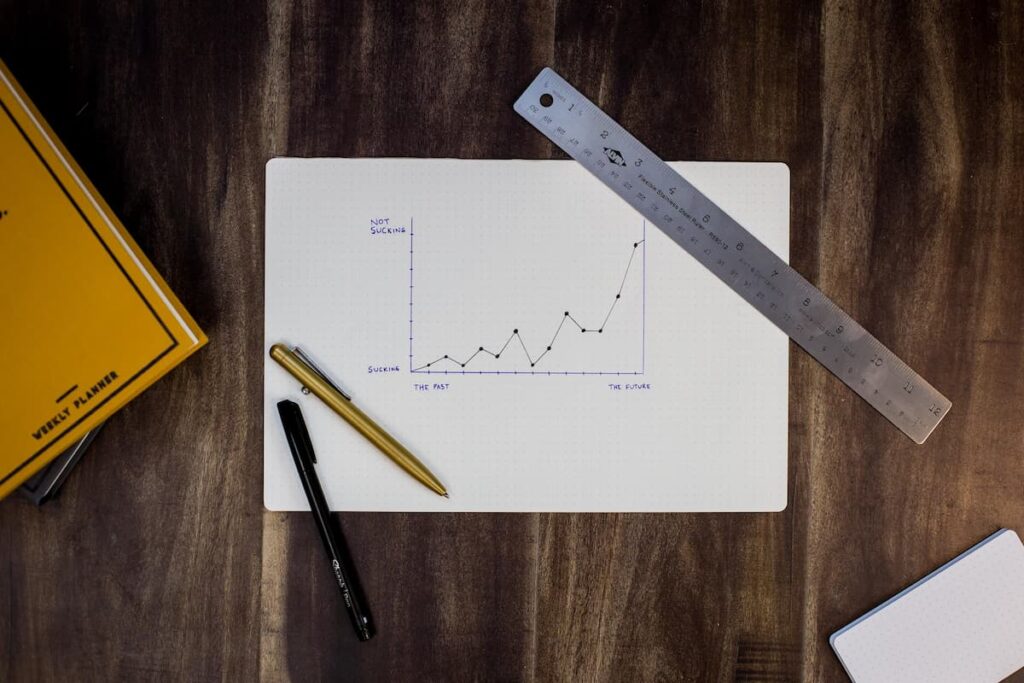 So what is growth marketing to begin with? This type of marketing is a data-driven approach that focuses on finding and scaling the most effective ways to grow a business. The way we like to say it in Block Ten Strategy is growth marketing is looking for "low-hanging fruits" in your business and turning those into profit opportunities.
One study showed that only 40% of businesses today have some sort of documented content strategy in place. The chances of growing your business are exponentially higher when you have a strategy and the right strategists to execute them. That's why working with the right growth marketing agency can make all the difference in your marketing efforts and overall business success.
The concept of growth marketing ties in heavily with growth hacking. This technique uses innovative methods to "hack" growth— meaning you find avenues to rapidly grow your business' sales and profits.
Growth hacking involves a lot of testing, measuring, and adjusting until you find the best digital marketing strategies that drive the best outcome for your business. Growth marketers prioritize finding growth strategies that help you acquire new customers and extend their customer lifetime value.
Truth be told, there is no shortage when it comes to growth marketing agencies. You have tons of growth marketers to choose from, but it can be difficult to know where to start when it comes to choosing the best growth marketing agency for your business.
Later in this article, we'll provide you with tips and considerations to help you find the agency that will help you achieve your growth goals.
When Do You Need to Work with a Growth Marketer?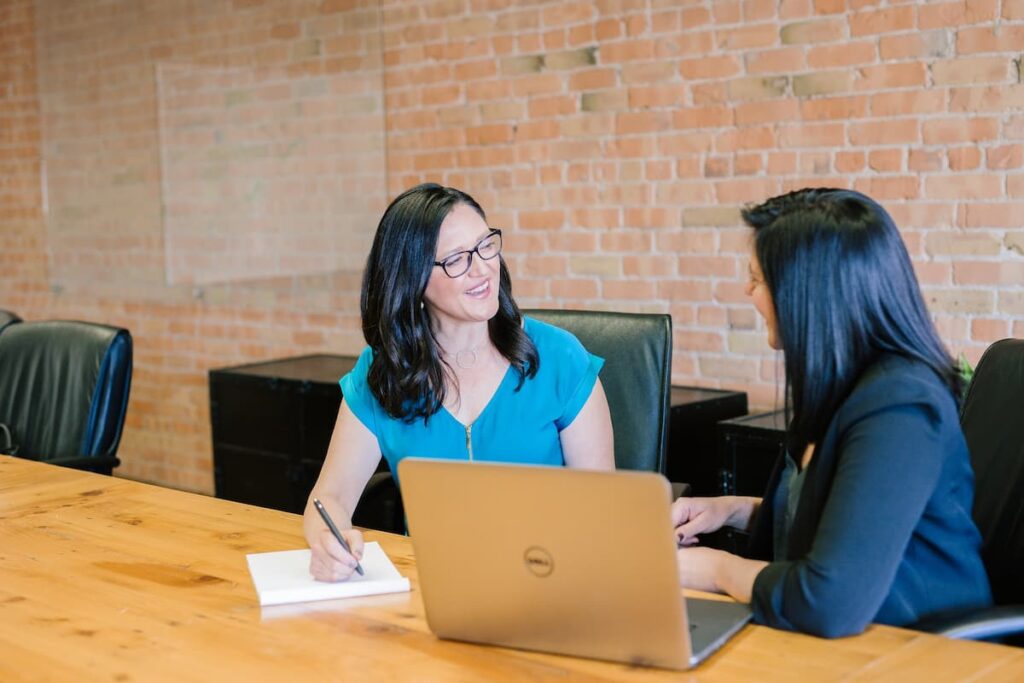 Marketing is such a vast field with so many practices. So saying that your business needs marketing is like saying that your body needs more health. Knowing what you specifically need is key.
So how do you know when you need to work with a growth marketing agency? There are some signs that you need a growth marketing team to work with you.
Slow or Stagnant Growth
Working with a growth agency is a good option for you if you're not seeing the growth you want for your business. A growth marketer or growth hacking agency can help identify and implement new strategies for acquiring more customers or users.
Difficulty Acquiring New Clients or Customers
When you're struggling with your customer acquisition (reaching new audiences) or converting prospects into customers, working with growth marketing agencies can help your business. You'll want growth agencies you work with to identify and address the roadblocks that are preventing growth.
Inefficient Marketing Spending
If you feel like you're spending a lot of money on marketing without getting a good return on investment, a growth agency can help you find more cost-effective ways to reach your target audience.
Lack of a Clear Growth Strategy
There are different reasons your strategies aren't working. Maybe your strategy doesn't align with your business objectives or you tapping into the wrong market or using the wrong platform. When you're problem is a lack of a clear growth strategy and you don't know how to prioritize the marketing efforts that will be most effective for your business, a growth marketer can help you create and execute a data-driven growth strategy.
Difficulty Scaling
Growth marketing agencies can help your business reach the point of sustainable growth. They can help you identify new, scalable strategies for acquiring new customers and users.
Growth Marketing Agencies vs Traditional Marketing Agencies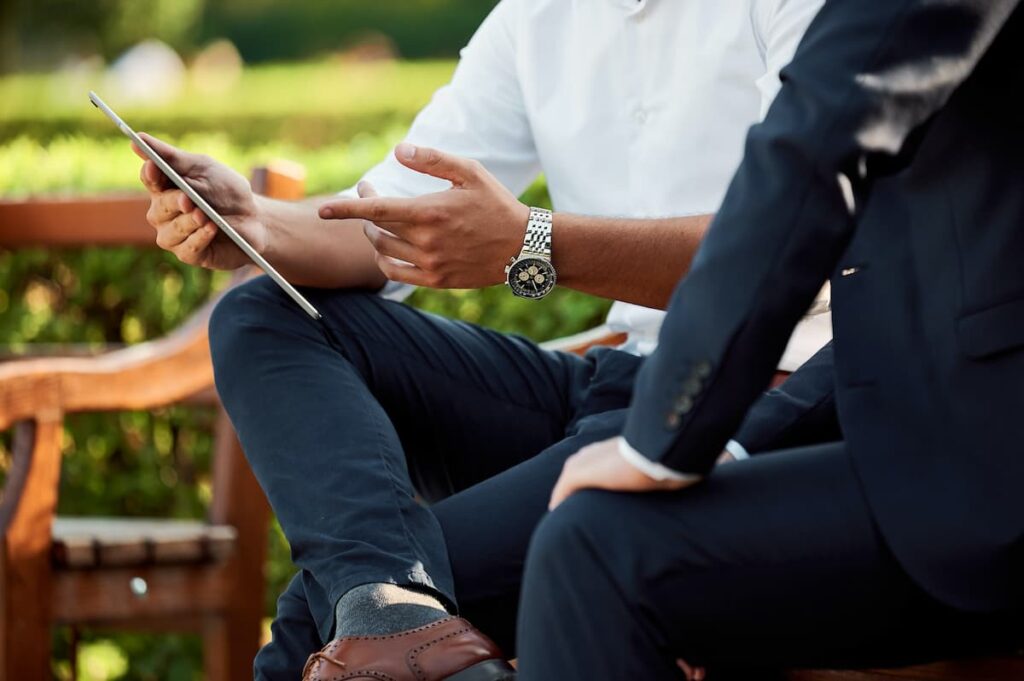 A growth marketing agency might have some overlaps with traditional marketing agencies, but there is still a clear distinction between both. Take note that either could be a great choice for you, depending on what you want to achieve, but you need to know how their services differ.
Traditional marketing agencies often deal with reach and awareness. The assist in building your brand and spreading your message. Many times, traditional marketing deals more with finding ways to reach your target market. Whether that message reaches them and if it lands well, isn't the concern.
Many large brands and corporations tend to take this approach because they have a sizable budget to burn for marketing and paid advertising. They're not too concerned about the direct benefits of these marketing campaigns and what results they bring.
Growth marketers, on the other hand, take an analytical-driven approach to their marketing efforts. They're more focused on understanding what marketing channels bring growth to your business and help you find means and ways to leverage that.
If you want to hire someone who will assess your success, generate more high-value leads, find conversion rate optimization tactics, and perform data analysis, a growth team is your best option.
Benefits of Working with a Growth Marketing Agency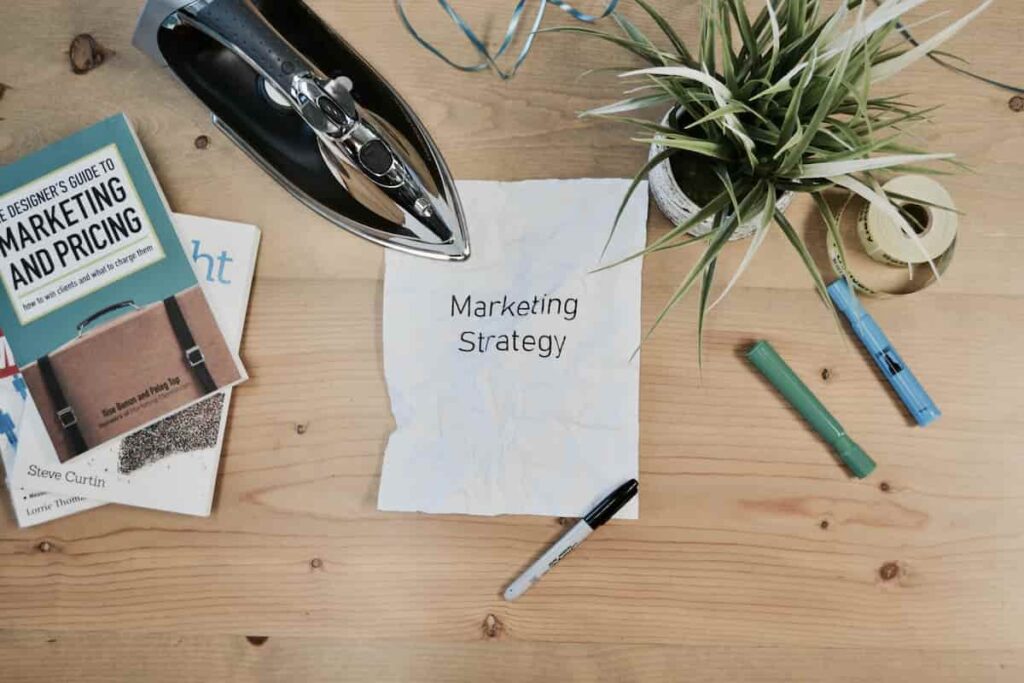 What are the benefits of working with a growth marketing agency? Here are some of the underlying benefits of working with a reliable growth marketing agency.
Focus on Results
Growth marketers are great resource people if you like to focus on results. At the end of the day, the marketing tactics you deploy need to drive some sort of return for your business, whether it's increasing reach, bringing prospects in, or converting leads into customers.
Growth marketers deal with content strategy and other digital marketing tactics that will help you get those results, just like any good marketing agency would.
But more importantly, a growth marketing agency will help you focus on results. They measure input and output until you see where your growth is coming from and help you leverage that.
If social media marketing is bringing in leads for you, a growth hacking agency can spot growth opportunities and help you grow that.
Achieve Sustainable Growth
Sometimes, rapid growth might not be the best thing for your business. We've seen many companies experience exponential growth only to lose momentum. A growth marketing agency does more than find growth strategies. They help you sustain it.
Up to 65% of businesses never make it past the tenth year of existence. If you want your business to be around for a very long time, sustainability is one of the key elements to strive towards as a business.
You should desire long-term growth, not just short-term success. If you do, you'll be able to grow your business and even watch it surpass your existence on earth, allowing your to leave a legacy.
Focus on Your Core Competitive Edge
Working with growth marketing teams allows you, the business owner, to focus on your core competencies— delivering your products and services. Let's face it. Not everyone is great at marketing, and that's fine.
Owners of growing companies understand that they can't do everything. In fact, they know that they shouldn't. Instead, they rely on multiple specialists to help them with activities like paid media management, content creation, user acquisition, sales, and more.
By hiring digital agencies that do specialize in this, you can tap into the expertise of agency owners and growth shop team members who will tell you what needs to be done. That growth shop team can also take care of execution for you. All you need to do is do what you do best.
How to Select a Good Growth Agency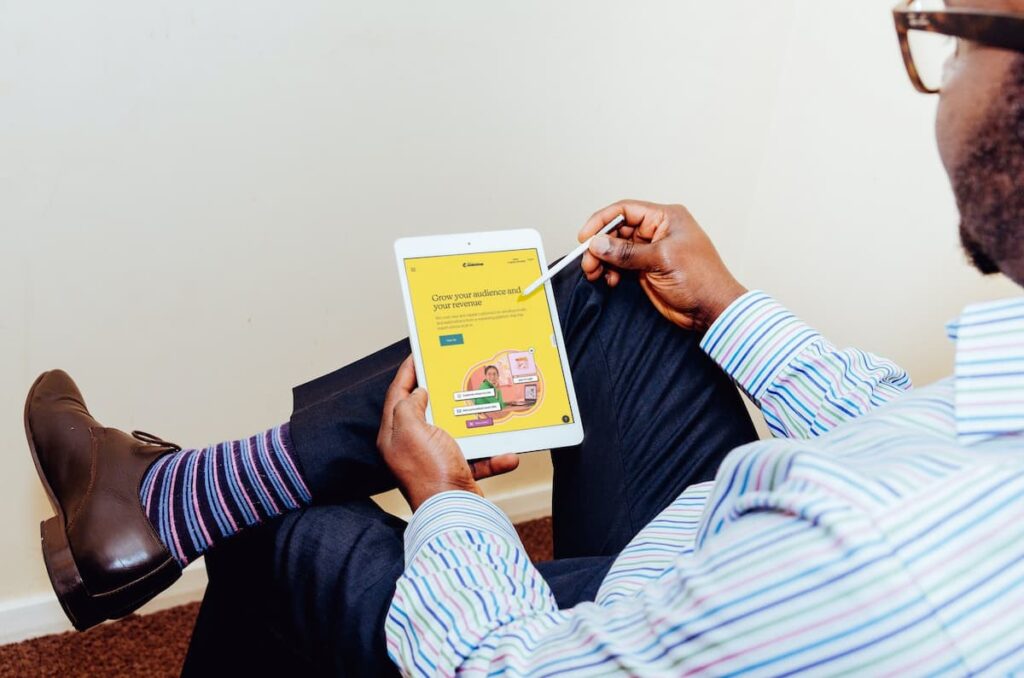 Working with growth marketing professionals just might be the key element to creating more long-term growth for your business. But that'll only be the case if you select a good digital agency.
Here are some tips and best practices when choosing the best growth marketing agency for your business.
Find Your Root Problem
Finding the right solutions provider begins with understanding what your problem is, to begin with. Many businesses don't determine the root problems in their business. As a result, they end up chasing after the wrong goals or using the wrong strategies.
So what are your business's root problems today? Some common root problems might include:
Difficulty in defining your target audience
Some brands and businesses might struggle to understand who their ideal customer is. This will make it challenging to create effective marketing strategies as you won't know who you're talking to and what makes them tick.
Lack of brand recognition
Without a strong brand image, you could have a hard time standing out in a crowded market and attracting customers. Your brand is what makes you stand out in the hearts and minds of your desired audience.
Wrong budget allocation
Where you spend your marketing budget matters a whole deal. You could be pouring most of your resources into the wrong buckets, causing you to lose a great deal of money in the process.
Finding the right agency could help you save money by streamlining costs and directing ad spending and other marketing budgets to the right digital strategy channels.
Get a Business Growth Audit
Discover ways to grow your organic search, social media, and other content strategies and generate more leads and clients.
Schedule a consultation with us today.
Poor website user experience
If you're a business trying to break into digital marketing, you probably rely on your business to generate leads and customers.
But if your website is slow or poorly designed, you could be losing a lot of opportunities. You'll need someone to help you with web design and web development if you want to improve your user experience.
Inadequate content creation and distribution
Content marketing is unquestionably one of the most powerful forms of marketing with 73% of B2B marketers and 70% of B2C marketers using this approach. Without a consistent stream of high-quality content, businesses may struggle to engage with their target audience and build their brand.
Difficulty in measuring marketing ROI
Many businesses struggle to accurately track the results of their marketing efforts and measure their return on investment. Data matters in today's day and age. But 87% of marketers say that data is their most underutilized business asset. Without proper data tracking and analysis, businesses may not know what marketing strategies are working and what needs to be improved.
No unique differentiations between you and your competition
The competition in many markets can be intense, making it difficult for businesses to stand out and attract customers.
Difficulty in adapting to new technologies
Keeping up with new marketing technologies and techniques can be a challenge for businesses, particularly smaller ones.
Some Important Questions to Ask
To discover what the root problems in your business are, ask yourself or your team these important prodding questions:
What is the target audience of the business?
Is the brand image strong and consistent?
Have you conducted proper marketing research to see which segments or offers are the most profitable?
Is there enough budget allocation for your marketing efforts?
Are the marketing techniques you use up-to-date?
Is the website design and functionality effective for users?
Is relevant and engaging content being created and distributed?
Is proper tracking and analysis in place for marketing efforts?
How is the return on investment of marketing efforts being measured?
Is the business keeping up with new marketing technologies and techniques?
Ask for Case Studies
When working with a digital marketing team, you should check their case studies to see what kind of results they've provided for their clients.
Case studies are basically screenshots or summaries of the work that growth hackers and consultants have done for their past clients. They show their marketing chops, proof of work, and outcomes of digital campaigns and efforts run.
If you're looking to improve your customer acquisition, you should see if they've been able to help their clients achieve that. If you want to improve your performance marketing strategies, look for a growth hacking agency that has done that for its clients.
What to Look for in a Case Study
So what should you look for in a case study? Take a look at these considerations:
Results: Focus on the actual results that the agency delivered for their clients, such as increased sales, improved brand awareness, or higher engagement.
Relevance: Ensure the case studies are relevant to your industry, target audience, and marketing goals.
Problem-solving approach: Look for evidence of the agency's strategic and creative thinking when solving their clients' challenges.
Metrics and KPIs: Ensure that the agency measures and reports on key metrics or KPIs (key performance indicators) that matter to you.
Diversity: Consider if the agency has a diverse portfolio of clients and industries, which may indicate their adaptability and versatility.
Transparency: The agency should be transparent about the methods and tactics they used to achieve the results, so you can get a clear understanding of their capabilities.
Look for Social Proof
Testimonials are crucial when searching for agencies to hire since they offer insightful opinions and viewpoints from former consumers or clients. They can help a prospective employer get a better idea of the caliber of the job, the manner of communication, and the effectiveness of the company.
They can also contribute to the credibility and trustworthiness of the organization. Testimonials may also give an insight into the successes the agency has had with prior customers and the difficulties they have had, which can be used to determine whether the agency is a good fit for the particular requirements and objectives of the potential hirer.
Zero in On Your Strategies
Lastly, you should decide what strategies you want to test out when you start working with an agency. This helps you determine who the best firm is for you based on the expertise they've displayed and the results they've brought previous clients.
Here are some strategies for growth marketing you should highly consider.
CONTENT MARKETING STRATEGY
A content marketing strategy involves creating online content that will attract your target audience. This can include content such as blogs, email newsletter, videos, social media posts, infographics and so on.
SEO Strategy
One of our personal favorites at Block Ten Strategy is technical SEO. This strategy involves optimizing your website, online shop, or YouTube channel so that they appear higher on search results of strategic keywords.
This content marketing strategy involves developing pieces of written content with strategically placed keywords and backlinks that drive more organic traffic to your website. It deals, not just with getting more traffic, but also bringing in the right traffic to your business.
Social Media Marketing Strategy
Social media marketing is also another strategy we love (but that's just us). This involves creating content, running ads, and engaging with audiences on social media platforms like:
Facebook
TikTok
Instagram
Twitter
Pinterest
If you're planning to outsource social media marketing to an agency, you should highly consider doing so with a growth marketing agency. This gives you access to a whole team of professionals who can help you with creative production of content, data analysis, and more.
Inbound Marketing Strategy
An inbound marketing strategy involves creating funnels for better user acquisition and lead generation. With an inbound marketing strategy, you create a lead magnet and drive traffic to it using ads, organic traffic from socials, SEO, and so on.
Email Marketing Strategy
Email marketing is one of the many business automations that can help you attract and nurture new leads and prospects. You can use email marketing tools to run automated sequences that deliver valuable content, follow up abandoned purchases, upsell and cross sell products, and many more.
Influencer Marketing Strategy
Influencer marketing is another great brand building and lead generation strategy that growth hackers use all the time. By tapping into strategic influencers, you gain access to a strong traffic-generation mechanism that brings in quality leads that are already willing to purchase or engage.
Affiliate Marketing Strategy
Affiliate marketing is some form of performance marketing tactic that rewards traffic drivers with a commission for every sale made. A growth marketing agency can help you develop the system and find the right affiliate partners who will drive business growth.
Final Thoughts
Growth marketing is a great way to grow your customer base, strengthen your brand, and grow your business. Working with a growth marketing expert should fast-track that process for you as you gain access to the industry knowledge and expertise of the agency owner and his or her team.
Are you looking for a growth marketing agency to work with? We'd love to partner with you. Reach out to us and set a consultation call completely on us. No commitments! We just want to explore possibilities with you and find means and ways to grow your business.